Welcome To The Official Website of OMEGAMAN
In 2004, Mr. Shannon Davis punched out of America and spent several years living in Central and South American countries like Costa Rica, Cartagena Colombia and Panama during which time he operated a successful internet herbal supplements business.
Business was great but then came the Crash of 2008 and as the sales began to diminish Shannon began to seek God as to what to do next and God directed him to listen to the teachings of Pastor Win Worley of Hegewisch Baptist Church.
After hearing Pastor Win preach on Deliverance, Shannon felt the calling of the LORD to enlist in the Army of God and help set the captives free in Jesus Name. He prayed a prayer asking God to use what time he had left on the planet and turn him into a weapon to deal a death blow to the forces of darkness and give the devil two black eyes and God answered.
It was a short time later that God told him to pack his bags and return to America and put it into his heart to start an internet radio network that would focus on Full Gospel Mark 16 Ministry with an emphasis on training people in spiritual warfare and deliverance ministry.
On June 22, 2010 around midnight, Omega Man Radio™ launched and nine years later has produced over 6,500 shows with another new 75 LIVE shows a month being added. Omega Man Radio™ is a Full Gospel Digital Radio Show where speakers preach the Good News of Jesus Christ that He came to save those who will call on His name and repent of their sins and that Jesus wants us to be delivered of demons and set free.
Omega Man Radio™ is well known for opening telephone lines and taking calls from around the world and taking people thru deliverance – the casting out of devils in Jesus Christ Name. Our goal is to see souls saved and delivered and that people will tune in and be equipped to do exploits in these Last Days and endure until the end when Jesus returns at the Last Trumpet.
Shannon is married to wife Nurita and they have a 2 year old son named Jeremiah Ray Davis who they have dubbed "Baby Warrior Prophet" and recently added a new addition to the family with the birth of a new baby named Judah Wallace Davis born in May 2019. Shannon also has a daughter Vanessa, son Heston and grandson Trenton.
■ MAMA NURITA, SHANNON, BABY JEREMIAH, BABY JUDAH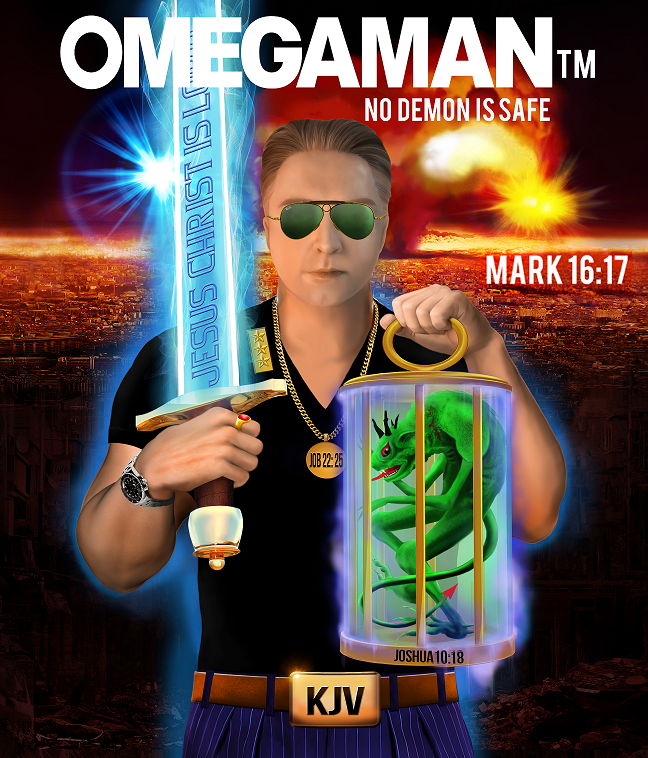 TUES – FRI
3:00pm – 10:00am PST

4:00pm – 11:00am MTN
5:00pm – 12:00am CST
6:00pm – 1:00am EST
Germany Broadcast 
Thurs 3:00am EST / 9:00am Hamburg
Drop Us a Line
Don't be shy. Let us know if you have any questions!